May 2016
Artist Lauren Velvick talks about her research for The Expanded City project.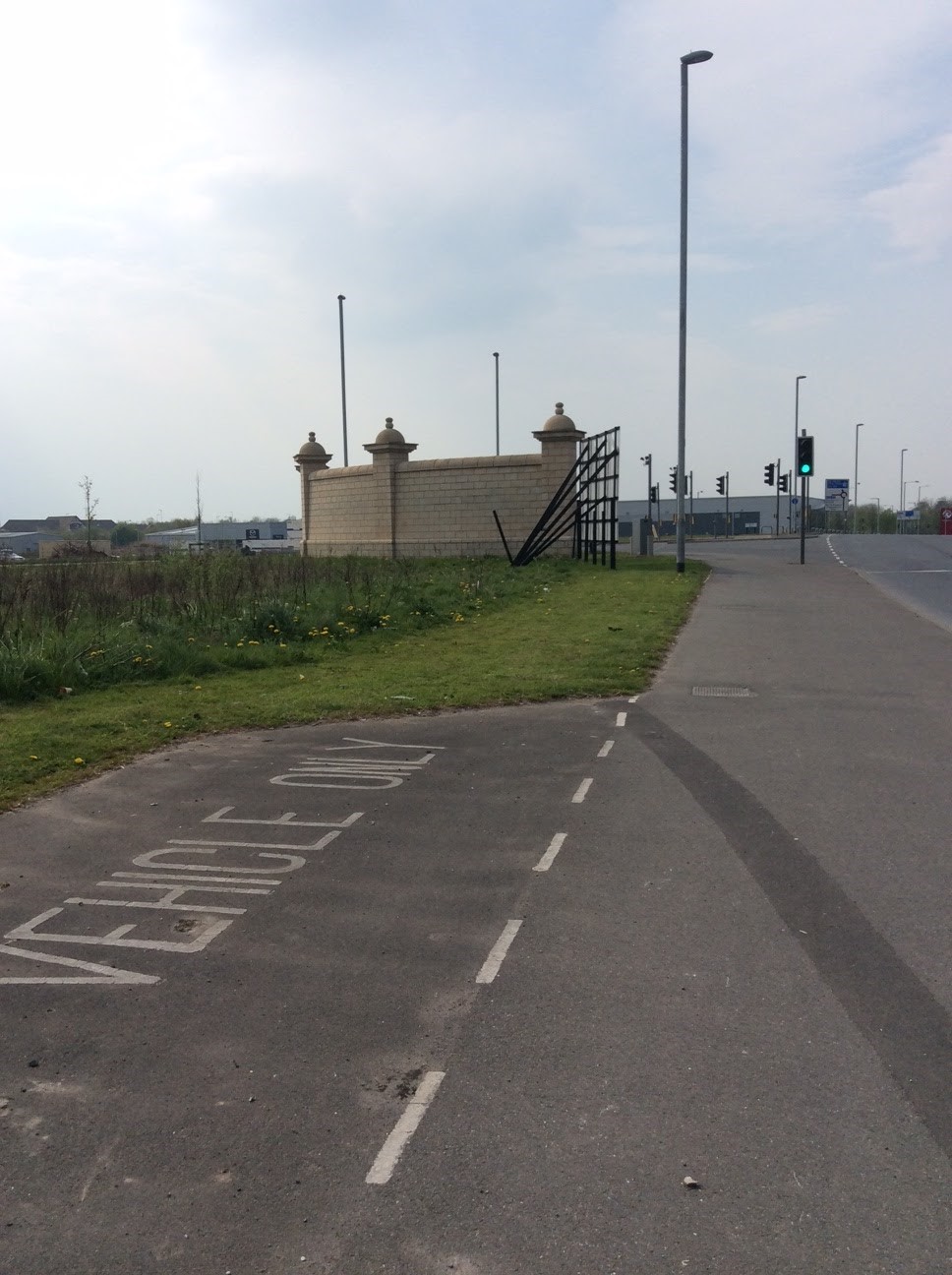 Maps of the outskirts of Preston, and many similar towns I'm sure, exhibit little in the way of landmarks to latch on to when planning a site visit. Main roads criss cross areas designated for new construction, and lacking a reason that has to do with warehouses or offices, the only thing left to base a choice of destination on are names. Ranging from the oddly twee to the mysteriously grisly; Pudding Pie Nook to Red Scar, these names are sometimes derived from farms or woods that formerly existed at these sites, or from historically notable events that can be real, exaggerated or outright imagined. It is through the necessary naming of streets and buildings that the histories of an otherwise unremarkable area can be partially preserved. This aspect of municipal expansion and redevelopment is central to the artistic interests of Olivia Keith, who has been conducting research into the origins of local names, such as Hoyle, Blackleach and Cottam.
After a cursory scanning of maps, and keeping in mind that Preston's guild wheel cycle path runs through many of the redevelopment sites, I settled on the semi-rural North East of Preston, recognising this as the area bordering Fulwood, where I went to school. Approaching this visit with an open mind, and consciously not looking for anything in particular, the aspect of the partially industrial, and partially rural landscape that stood out most peculiarly was presence of strange monuments, seemingly referring to nothing in particular, and unmoored culturally and historically. These take the form of outsize sandstone Viking heads flanking the entrance to Red Scar industrial estate, and a regency-meets-boom years wall that is completely adrift, hinting at what has not yet been built.
Whilst approaching this project with fresh eyes as a writer, the fact that Preston is my hometown can't be ignored, and as such my treatment of the place will inescapably be tinged with nostalgia and the jarring recognition of change. In his photo-essay, A Tour of the Monuments of Passaic, New Jersey (1967) Robert Smithson writes with melancholy affection for the New Jersey landscape of his youth, and some of the tendencies that he identifies in his periphery of industrial decay and rural encroachment are present in the environs of North East Preston.
"That Zero panorama seemed to contain ruins in reverse, that is – all the new construction that would eventually be built. That is the opposite of the romantic ruin, because the buildings don't fall into ruin after they are built, but rather rise into ruin before they are built"…[1]
The concept of "ruins in reverse."[2] has become crucial to my understanding of how these areas function for those that encounter them; the way in which a freshly built wall backs on to a dry, bare field where boys circle around and around on dirt bikes in the early summer heat. Nothing here seems settled, and the few structures that look worn and old create discord amongst the bright corrugated warehouses and lush new shrubbery.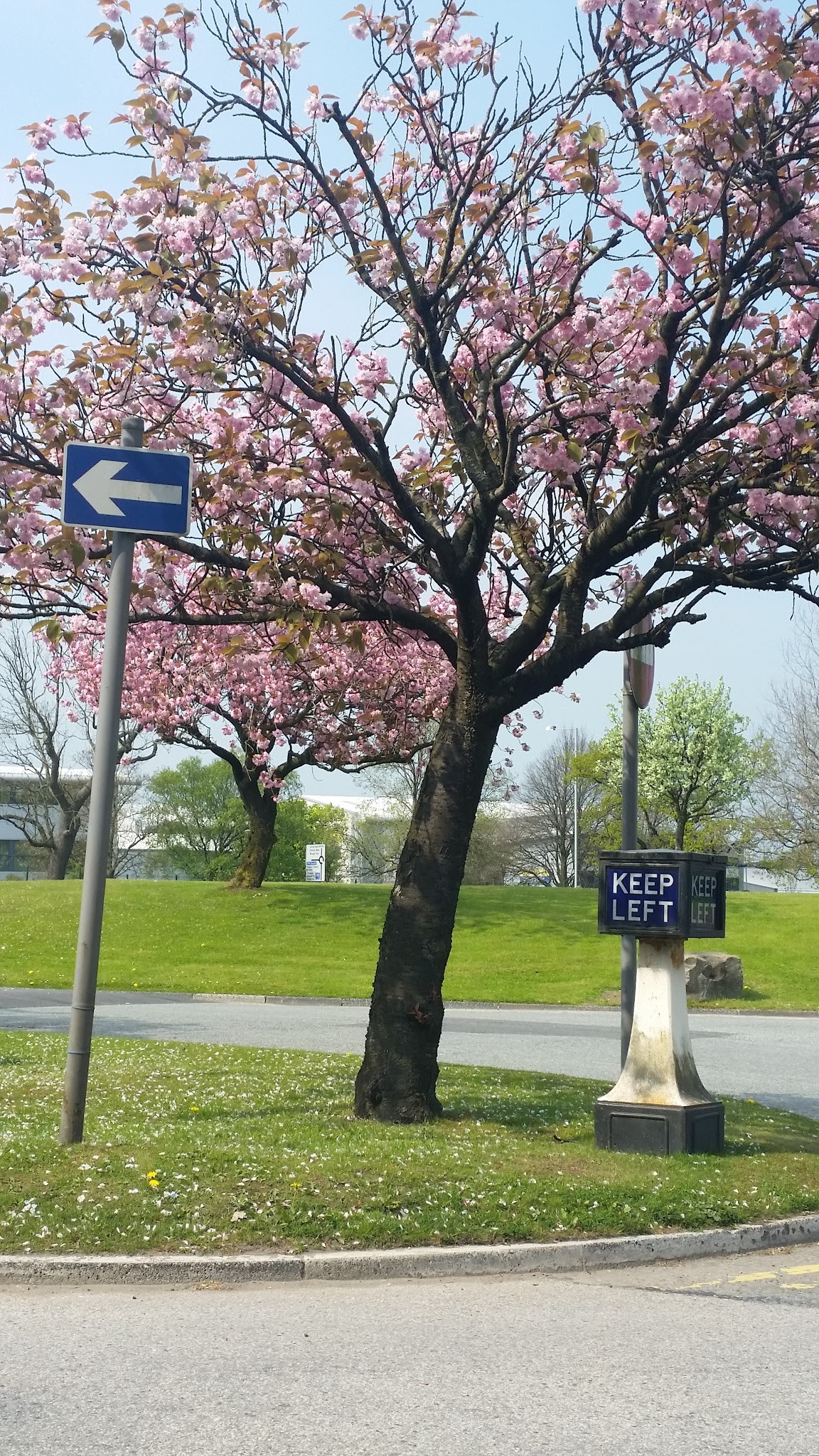 Driving towards the 'employment area' in the North East of Preston a road sign bears a poetic index, indicating the way towards the three industrial estates of Roman Way, Rough Hey and Red Scar. It is these areas that most clearly embody Smithson's description of ruins in reverse, in terms of "all the new construction that would eventually be built."[1] However, Smithson was writing about the post-industrial, suburban places of North America, where there is a very different relationship to history than in the North of England.
"Oh, maybe there are a few statues, a legend, and a couple of curios, but no past – just what passes for a future. A Utopia minus a bottom, a place where the machines are idle, and the sun has turned to glass…"[2]
This is relevant to Keith's research, whereby a growing knowledge of the origins of place names bestows a chronology on to the streets that will come to reconfigure the land. This action could be seen to produce a bottom, and to fill in the 'holes', as Smithson identifies them, that pepper places like Preston; "these holes in a sense are the monumental vacancies that define, without trying, the memory-traces of an abandoned set of futures."[3] In seeking a concrete explanation for the names of new places, and the strange 'nowhere monuments' that are created for them, Keith may be able to complicate the dizzy sense of forward momentum that is embodied by the 'ruins in reverse' of new development. In order to satirically illustrate and affirm the 'irreversibility of eternity' in his essay, Smithson describes a 'jejune experiment for proving entropy' whereby a child running in circles through coloured sand, cannot re-separate the colours by circling in the opposite direction. The perpetual circling motion evoked by Smithson is reminiscent of the boys who circle each other on their dirt bikes in Preston's dusty fields, that will not be fields for much longer.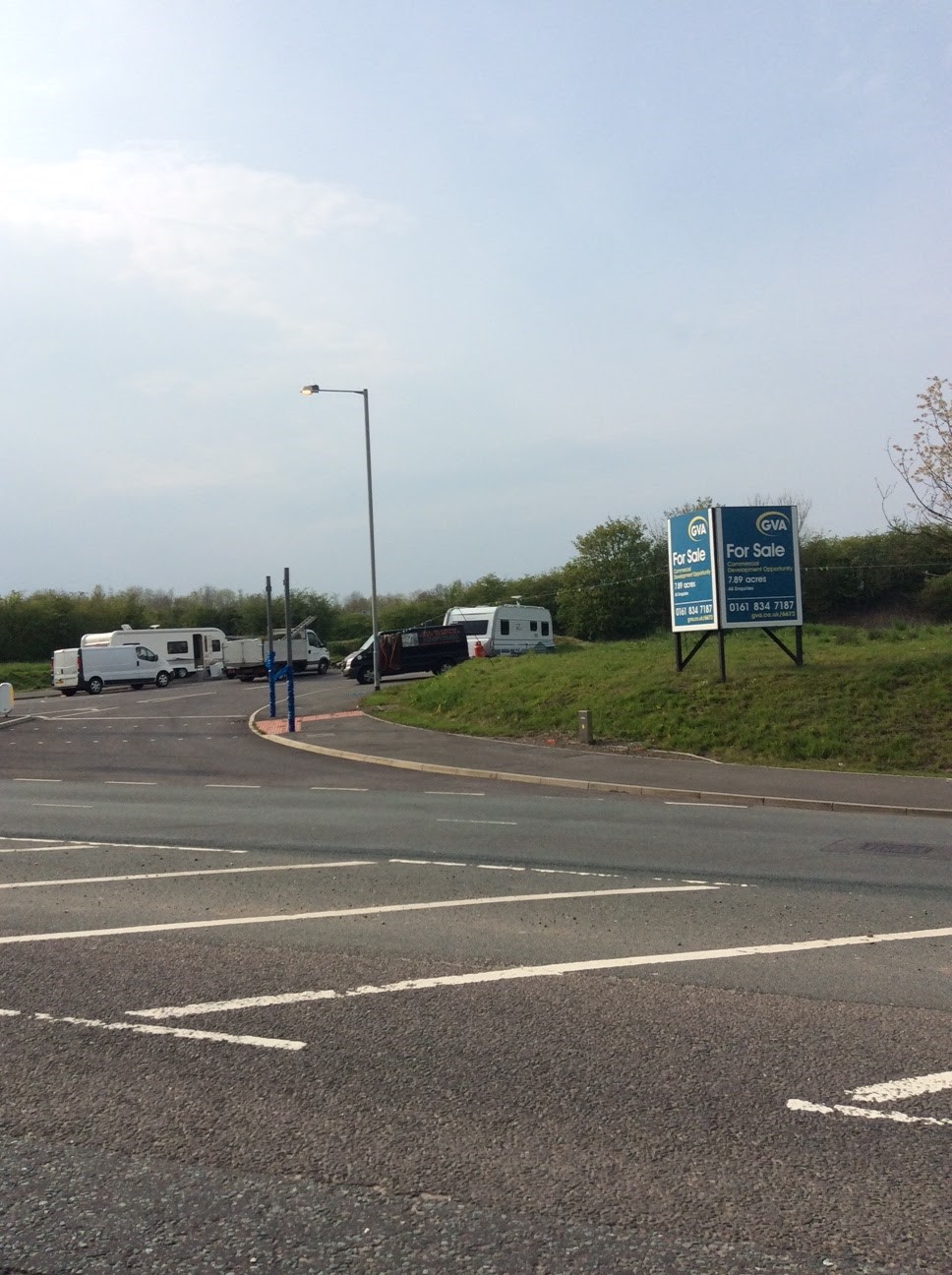 [1] Smithson, Robert. A Tour of the Monuments of Passiac, New Jersey (1967)[2] Smithson, Robert. A Tour of the Monuments of Passiac, New Jersey (1967)[3] Smithson, Robert. A Tour of the Monuments of Passiac, New Jersey (1967)[4] Smithson, Robert. A Tour of the Monuments of Passiac, New Jersey (1967)[5] Smithson, Robert. A Tour of the Monuments of Passiac, New Jersey (1967)