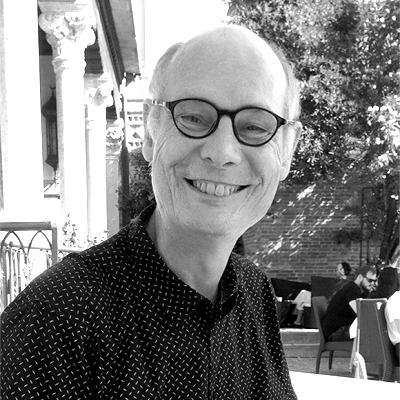 Charles Quick is a Professor of Public Art Practice at the University of Central Lancashire with over 40 years' experience as a teacher, artist/researcher and curator in the public realm. He has contributed permanent and temporary arts projects to cities across the United Kingdom. In 2003 he co-founded 'In Certain Places' and has since worked with regional, national and international artists to develop works for Preston, revealing, critiquing and provoking new understandings of a place and its peoples.
Quick was co-editor and contributor to 'Subplots to a City' a publication which marked the first ten years of In Certain Places work in Preston. The Henry Moore Institute and Leeds City Art Gallery hold this work in their collections and he has recorded his artistic life through the British Library sound archive, Artist's Lives project. The Guardian, The Daily Telegraph, Art and Architecture Journal, Arts Professional, A-N Magazine and the Sculpture Magazine, amongst others, have written about his projects. Over the years, he has won awards from Arts Council England, the British Council, and Higher Education Funding Council England. Recently he became the Chair of the Arts and Place national consortium. Charles also sits on the board of a number of arts organisations in the North West.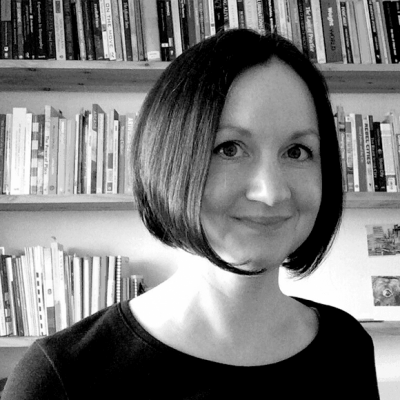 Elaine Speight is Reader in Curatorial Practice and Place in the School of Art, Design and Fashion at the University of Central Lancashire and has worked as a co-curator of the In Certain Places project since 2005. Her curatorial interests surround the capacity of art to interrogate, mediate and critique the connections between people and place, and the relationship between art practice and research. Elaine has written about place-based art and curatorial practice for various publications including Engage (2015), Public Art Dialogue (2017) and The Everyday Practice of Public Art (2015, Routledge). She is a trustee of the arts organisation Art Gene and a chair of the North West branch of the national Contemporary Visual Art Network.
Rachel Bartholomew works part time with ICP focusing on the wider dissemination of the research and the sharing of learning and outcomes. She works independently as a writer and project manager for arts organisations and creative projects across the North West. As a freelance communications professional she has worked extensively across the region for arts venues, organisations and festivals including Manchester Jazz Festival, The Lowry, Liverpool Philharmonic Hall and British Dance Edition for Liverpool Capital of Culture.
John Scanlan has worked as a research fellow with In Certain Places since 2017, and is based at UCLan's Cumbrian campus where he has been studying what makes West Cumbria such a unique place. John is writer and researcher working in cultural aesthetics, with specific interests in the socio-cultural dimensions of 'waste', cultural memory, and the relationship between creativity and place. He obtained his PhD from the University of Glasgow in 2001, for a study of the role of chance in art, culture and everyday life. He has previously been a lecturer and researcher at the universities of Glasgow, St Andrews, Bristol, and Manchester Metropolitan University. John's writings include the books On Garbage (2005), Memory: Encounters with the Strange and the Familiar (2013), Easy Riders, Rolling Stones (2015), and West Cumbria: On the Edge (2019). He is the founder and series editor of Reaktion Books' 'Reverb' series, which publishes studies of the relationship between music and place.
Benedict Rutherford is a research assistant at In Certain Places working on the Preston Bus Station 50th anniversary exhibition 'Beautiful and Brutal: 50 years in the life of Preston Bus Station.'
He is also an artist and printmaker, and a director of the Birley Artist Studios and Project Space.
Alongside his solo practice he is a member of the collaborative printmaking group Constructure.